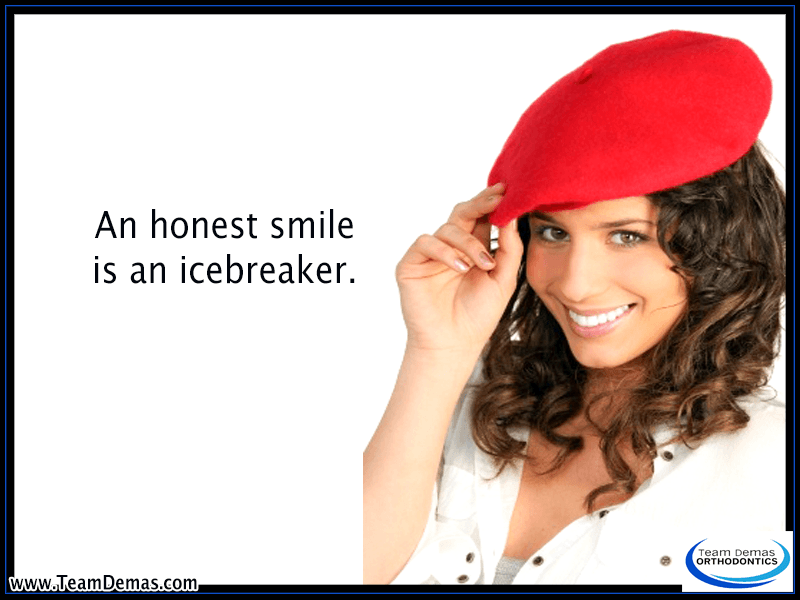 Do you have an honest smile? An honest smile is the one that hides no worries about what your teeth might look like. If you can't smile when you want you, and you hide your smile behind your hand or closed your lips because you think your smile looks bad, then you aren't able to smile honestly. You can change that by having your teeth straightened through a qualified orthodontist. Get the beautiful smile you've always wanted!
Get a Beautiful Smile!
There are many ways to get a straight and beautiful smile today through modern orthodontics. Orthodontic options are available no matter what your age is. Young children who don't have all of their permanent teeth yet can get braces to guide their teeth into proper position. Teenagers and adults have options for straight smiles including Invisalign, the clear alternative to braces that is practically invisible. When braces are recommended as the best way to straighten teeth, different options are available in addition to traditional metal braces. Here are a few of the different appliances of orthodontics in Southington that are available.
Invisalign – Known as the aligners that fit over your teeth, Invisalign are clear, comfortable and removable. You can remove them when you eat and brush your teeth, making them easier to wear than metal braces.The overall treatment time for mild cases is usually shorter. Invisalign does not work in all cases, but when teeth need to be straightened horizontally to improve your smile, they may be the ideal treatment option for teens and adults.
Lingual or back braces – With brackets that go at the back of your teeth, these are truly invisible braces.
Ceramic braces – Clear braces work like traditional metal braces but they are made of ceramic, making them practically invisible.
Traditional braces – Sometimes traditional braces are the best and easiest way to straighten teeth. They are usually the most affordable option too.
If you are looking for braces in Southington to straighten your teeth, call Team Demas now or contact us through our website to set up an appointment.
Team Demas Orthodontics
27 Meriden Ave #2a, Southington, CT 06489, USA
Phone: (860) 276-0333