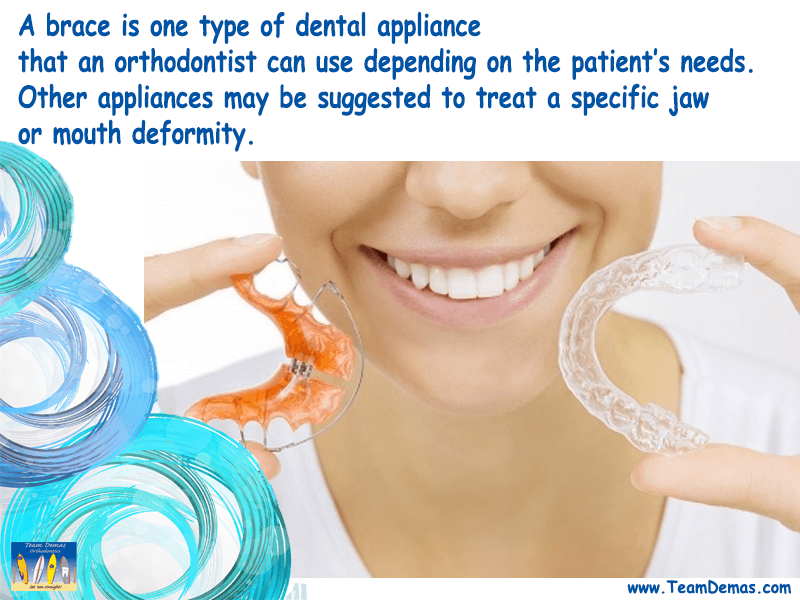 There is a specific window of time when an orthopedic device can successfully change the position of the jaw. If this opportunity is missed, correction procedures will be much harder.
If you bring your child to an orthodontic clinic earlier, an orthodontist can dramatically straighten the child's jaw and teeth.
Different Dental Appliances
Orthodontists use a variety of dental appliances, but braces are commonly used to straighten teeth and correct misaligned bites. Braces are effective because they apply pressure to your jaws and teeth, which moves them in a desired position.
Many years ago, braces were made of metal, but consumers have better options today. They can choose ceramic braces, stainless steel braces, or plastic braces. Orthodontists now bond the brackets on every tooth. In some cases, the appliance may be bonded behind the teeth so that it will be less noticeable.
An Invisalign CT Treatment Offers Health Benefits
If your teeth are crowded, your gums will swell. However, by aligning your teeth, your gums will rest around your teeth securely. The strongest defense against periodontal problems is a healthy mouth. This is why Invisalign braces are so useful.
Another health benefit is that Invisalign braces are simple to clean. Traditional braces are a hassle because food often lodges in the wires and brackets. When this happens, plaque will slowly form on each tooth, which will lead to tooth decay. Because Invisalign braces are removable, you can brush and floss your teeth normally.
When To Visit Orthodontists CT
An orthodontist CT treatment will be needed if you have any problems with your jaw or teeth. Upper front teeth that stick out can also be repaired by an orthodontist.
If you need a better smile, visit the website to learn more about different orthodontic treatments. Orthodontists offer treatments to people of all ages.
Team Demas Orthodontics – 27 Meriden Ave #2a, Southington, CT 06489, USA
Phone: 860-276-0333