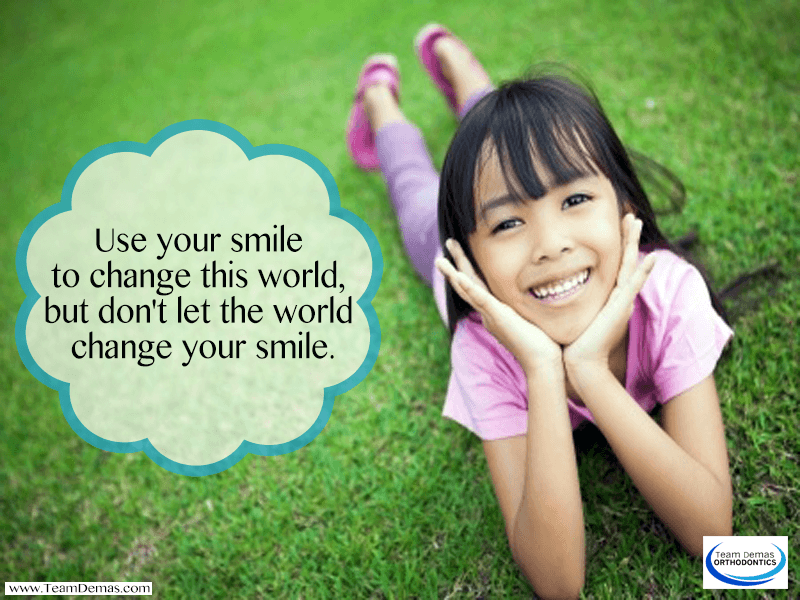 "Use your smile to change this world, but don't let the world change your smile."
Some say that the smile is universal in greeting others. When you don't want to look in a mirror or smile at others because of the way your teeth look, it might be time to see an orthodontist who can use braces to straighten your teeth.
One of the benefits of wearing braces, aside from getting a beautiful smile, is that they aren't permanent. Most people only have to wear them for two to three years. Braces are ideal for people who have misaligned jaws, causing either the top teeth to rest over the bottom ones or the bottom teeth to sit over the top teeth. These bites can affect the way you talk and eat. They can also put pressure on the jaws, which can lead to headaches and tension in the neck. Braces can help straighten the teeth to create a natural appearance in the mouth so that you can give the warm smile that you want to share. When the teeth are straight, the self-esteem can be greatly improved.
Aside from the appearance, braces can improve your oral health. When the teeth are crowded or overlapping, food particles can sit between them. This can lead to cavities and bad breath. You aren't able to brush the teeth in a manner that will get them clean if they aren't straight. Flossing is almost impossible to get between teeth that are crooked, which has an impact on the oral health as well. If you want to change your smile by making it bright and shiny, then consider braces as a way to give the teeth room to breathe. Another benefit of braces is that your eating will improve as proper jaw alignment can make it easier to chew.
Contact Team Demas to make an appointment for a consultation to begin the journey to a beautiful smile and a new you.
Team Demas Orthodontics
27 Meriden Ave #2a, Southington, CT 06489, USA
Phone: 860-276-0333