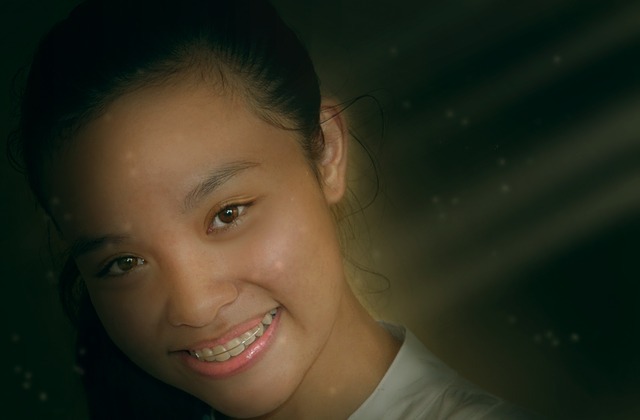 So, Damon Braces.
Time is an important consideration in almost everything we do. However, regarding matters of personal appearance, the amount of time a procedure is going to take can be imperative, especially when the process is lengthy and uncomfortable. So when you consider the advantages and disadvantages of getting Damon braces versus traditional braces, you need to know the facts. Since there are so many myths regarding what Damon braces can and can't do, we want to give you some facts so you can be an informed consumer.
Damon Braces FAQ
What are Damon Brackets?
This type of bracket is widely known as one of the best self-ligating brackets ever made. Ligation simply means bound or tied. While traditional braces are tied in place by ligatures or o-rings, Damon brackets are designed to secure themselves. This is because the bracket itself holds the wire in place. Although the Damon bracket wasn't the first self-ligating bracket invented, it is believed to be one of the most well-designed self-litigating brackets on today's market.
What Are Some Common Myths Regarding Damon Braces?
Damon brackets have earned a reputation for moving teeth faster than normal braces. Although the Damon system is a well-designed system, it still has its pros and cons. Here are a few myths surrounding the product that are misleading:
Damon brackets don't cause pain as they re-position your teeth.
Your treatment will be much shorter than it would have been with regular braces.
You won't need rubber bands or other forms of headgear to fix your overbite.
Your teeth won't need to be adjusted via tooth removal in order to have Damon brackets installed correctly.
The truth of the matter is that any time your teeth are being re-positioned, whether it's by braces, Invisalign or any other method, your gums are going to get sore. The reason why is because anytime your teeth are being moved, pressure must be applied in one way or another. The pressure that is applied to your teeth will result inflammation in surrounding areas. And ultimately, it is this inflammation that causes the soreness you experience with braces. You can bet your bottom dollar that if your gums aren't sore your teeth aren't being moved.
A Tool
If you need to have teeth removed, get an expander or other auxiliary straightening devices is determined by many things, but not by the type of braces your getting. The shape of your teeth, jaws, bite, and profile are all major considerations. Regardless of what system you use, it is likely that you will have to have some auxiliary adjustments made. Braces are only tools used to do a job, and your teeth don't care whether they are made by Damon, Invisalign or any other brand. Teeth respond to force and only move when pressure is applied.
As to the myth that the Damon system decreases your overall treatment time, that simply isn't true. Numerous research studies have shown that Damon brackets do not reduce your overall treatment time.
[youtube]Z6vpgwnkH_Q[/youtube]
What Are Some Facts About Damon Brackets?
Now that you have all of the myths out of the way, here are some of the facts about the Damon system:
Elastic ligatures or o-rings are not required.
The Damon system uses small sliding doors to secure the tightening wires.
The small sliding doors used in the Damon system allow wires to move through the braces without rubbing; thus, making Damon brackets more comfortable than traditional braces.
A stopper is used to keep the wires from shifting away from their intended location.
Damon brackets are more comfortable and aesthetically pleasing than traditional braces.
Since the ligatures or o-rings don't have to be re-tightened by an orthodontist as often as metal braces, this procedure requires less maintenance.
Damon brackets are constructed from ceramic material and stainless steel, making them far less noticeable than traditional metal braces.
The brackets employed by the Damon system are much smaller than metal brackets.
A strong dental glue is used to secure the brackets to the teeth. The process normally takes approximately one to two hours to apply.
Sometimes, the orthodontist will have to remove some of the patient's teeth before installing Damon brackets.
Although the cost may vary from patient to patient, Damon brackets are generally more expensive than metal braces.
Why Should You Love Damon Brackets?
Damon brackets are widely used for many reasons. One of the best advantages of having them is the fact that, unlike metal braces, they have a sleek, smooth look on them. They are also among the easiest braces to install. Also, the wire is much easier to change. This not only increases the patient's comfort level, it also decreases the amount of time they have to spend in an orthodontic office, making them a happy client.
This system is also great because it requires less maintenance. It can eliminate a few appointments during your treatment because of the fact that the wires can continue to move your teeth in a couple of weeks in between visits. Plastic hooks can even be removed and replaced by an orthodontist at any time to make clients more comfortable with daily activities such as eating and brushing teeth. Finally, the Damon system is well thought out, and the slides are easy to open and close. So there you have it, the Damon system will not work miracles, but it's still an excellent system to use.
Team Demas Orthodontics in Southington, CT.
For strong teeth in Southington, contact Team Demas Orthodontics for an appointment with our orthodontist:
With an examination through medical images of your face and mouth, our orthodontists can determine the best type of braces or aligners for your needs. Most noteworthy is the types of orthodontic treatments available at Team Demas Orthodontics include:
Invisible braces / Invisalign
Ceramic braces
Lingual braces
Metal braces
Team Demas Orthodontics
27 Meriden Ave #2a, Southington, CT 06489, USA
Phone: 860-276-0333