Summer may be flying by, but there's still plenty of time to have a fun-filled adventure or two before school starts back. Are you tired of pools and splash pads, and desperate to get the kids off their electronic devices and out of the house? Team Demas Orthodontics can help! Did you know that our town has twice been named by Money magazine as one of America's "100 Best Places To Live"? With so much history, art, and culture on our doorstep, there's plenty for you and your family to get out there and explore! Our team has put together a few of our favorite things to do around Cheshire in the summer, so take a look below for more info. 
1220 Waterbury Rd
Cheshire, CT 06410
At Artsplace, children ages 3 and up can practice their budding art skills in classes taught by nationally acclaimed instructors. The spacious, colorful environment gives kids plenty of room to explore drawing, watercolor, animation, clay, painting, pottery, pastels, and more. Students and staff can even choose to sell their creations in the Artsplace Gallery and Boutique, where 15% of the proceeds go to Art Heals, an art program for homebound Cheshire residents. You will need to pre-register for classes to ensure there's sufficient space and supplies, and children will need to be dropped off for classes. Click here to view the current class descriptions.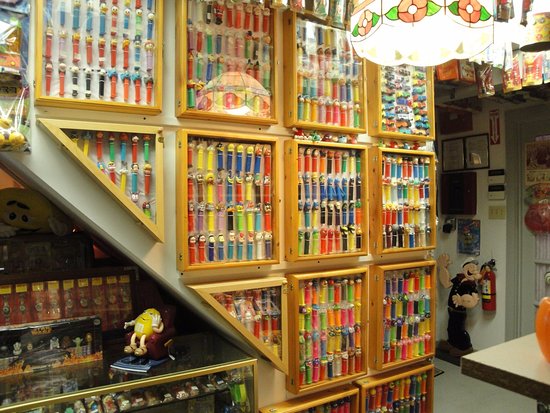 Barker Character, Comic & Cartoon Museum
1188 Highland Ave
Building B
Cheshire, CT 06410
With over 80,000 antiques and toys, the Barker Museum contains one of the largest toy collections in the country. From the character cut-outs and statues outside to the displays inside, this is one indoor activity sure to put a smile on your face. Owners Herb and Gloria Barker began collecting animation and entertainment art in the 1960s, which led them to eventually open it to the public in 1994. They've got toys from every generation, including rubber duckies, dolls, superheroes, and so much more! The museum is open Wednesday through Saturday from 12:00-4:00pm, and children under age 3 get in for free. 
520 S Main St
Cheshire, CT 06410
For those nice days when the weather's not too hot, this beautiful park is the perfect place to be! The amenities include a 90-foot baseball diamond, soccer and lacrosse facilities, the innovative Kids In Motion playscape, a pavilion and picnic area, community gardens, and a killer skate park. There's also a large playground that's fenced in with swings, numerous slides, a climbing wall, spider net, and numerous other attractions. Children of all ages can find something fun to do here, and there are plenty of benches and shaded areas if you need to take a break from the sun.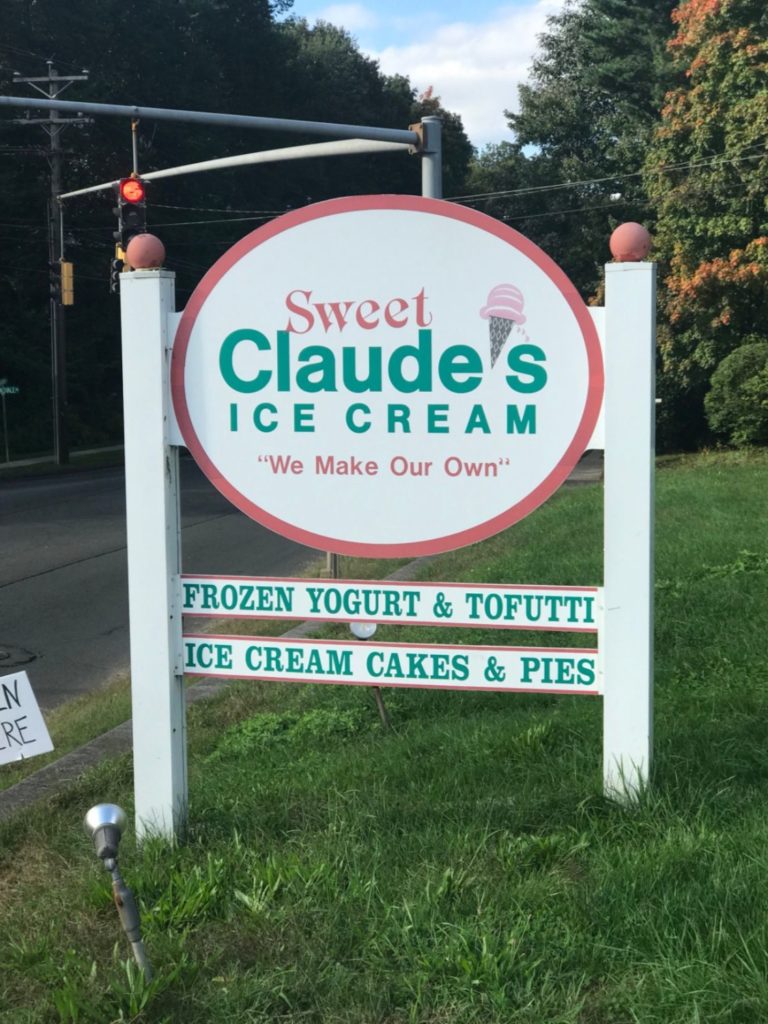 828 S Main St
Cheshire, CT 06410
This small shop is a family-owned business that's been satisfying sweet cravings in Cheshire for nearly 30 years. They make everything from scratch, and although there's not much room inside the parlor, there are picnic tables outside where you can sit and enjoy house specialty flavors like Ram Trax, Claude's Cupcake, and Mississippi Mud. Prefer fro-yo or tofutti, instead? Sweet Claude's has got you covered! You can have your Coffee Double Chip and eat it, too, along with Pistachio and Vanilla Raspberry Swirl. If you're looking for a potluck or picnic dessert, there's a large selection of specialty pies and cakes on hand, like Death By Chocolate, Mississippi Mud Pie, and Mint Chip. Keep in mind they only take cash, so bring enough to treat the fam! 
857 Roaring Brook Rd
Cheshire, CT 06410
Connecticut's highest single drop waterfall is right in our own backyard! Located at the end of Roaring Brook Road, the hike is just under 3 miles and spectacular after a heavy rain.  Be prepared for a moderate uphill hike over a steep and rocky ravine, and a round trip that will take about an hour. Most children will have no problem climbing to the top, but toddlers should be carried in a hiking backpack for safety. It's worth it for the view! The woods are maintained by the Cheshire Land Trust, so no park entrance fees apply. The trail is open year-round and dogs are allowed, but must be on a leash.
Keep your child's smile in shape this summer
Whatever you and your family are planning this summer, we want our orthodontic patients to have fun without losing sight of their treatment plan. That means keeping up with caring for their braces or aligners so that treatment isn't interrupted, even if your regular routine is!
To help your child get through the summer with their braces and treatment schedule intact, all you need is a little thinking ahead and a few helpful recommendations like:
Keep an orthodontic kit with you for braces care on the go, and include a toothbrush, toothpaste, floss, and a little orthodontic wax

Put our phone numbers and email address in your phone or write it down somewhere, so we can walk you through any unexpected emergencies that may occur while you're out and about

If your child is in braces, make sure they stick to treats that are orthodontist-approved, and avoid offering anything that's too crunchy or chewy

Be sure your child's dental hygiene routine is maintained and that they are brushing at least twice a day for two minutes each time and flossing every night before bed
By following the tips we've outlined above, you can make the most of the summer without sacrificing your child's smile! Don't forget that you can always count on our talented team for expert support and advice if you ever have any questions or concerns, too. Team Demas Orthodontics is here to help your child achieve a healthy smile all year long!