Oral hygiene is extremely important in keeping bacteria and potential infections away. First of all, not only should you brush your teeth three times a day, but if you wear an Invisalign, this should be cleaned regularly as well. Invisalign and other corrective devices can easily harbor bacteria when they are not cleaned properly. Consequently, this can lead to unwanted odors and discoloration of your teeth. Consequently, below you will learn a little bit more about this corrective device and the best ways to clean it.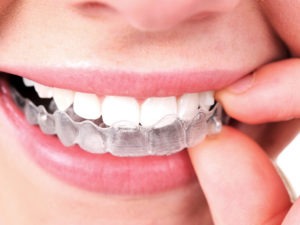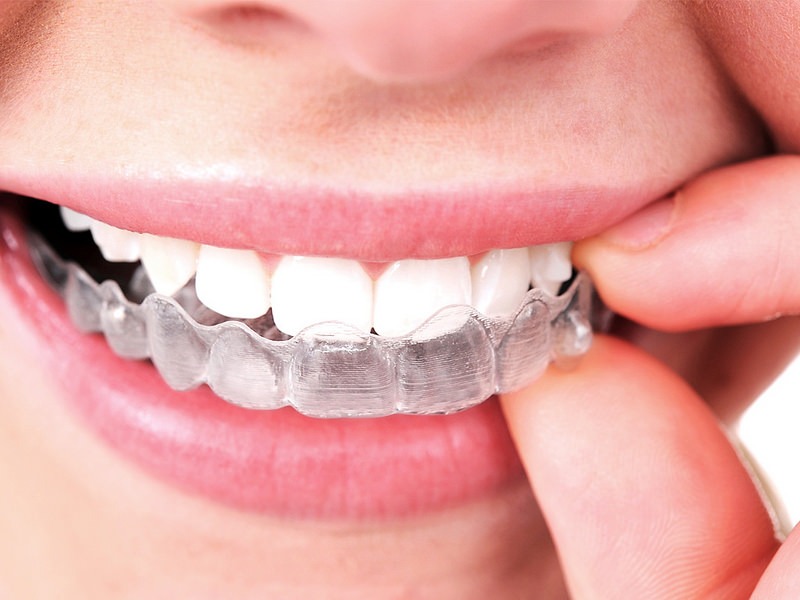 FAQ
What is an Invisalign?
An Invisalign is a clear and removable alternative to your traditional wire braces. The orthodontist is able to create a custom plastic mold that is shaped around your teeth. This mold works to straighten your crooked teeth and to move them into their correct positions, just like wire braces are designed to do. Therefore, if you are searching for Invisalign services, our orthodontist office is able to help. We work with our patients to provide them with quality orthodontic care and the ideal solutions to improve their overall oral health.
Finally, with the Invisalign, you can take advantage of all of the benefits that braces offer without the metal brackets and wires. However, although the Invisalign may be a more convenient and attractive option, it is the patient's responsibility to ensure that they are maintaining and cleaning their aligners on a regular basis. This ensures that they are achieving the best possible results while taking care of their oral hygiene.
How Do I Clean My Invisalign?
Accordingly, many patients find themselves asking the same question, "How do I clean my Invisalign?" While simply rinsing it off under the water every once in awhile may seem like enough, this is simply not the case. There are a few different ways in which you can choose to clean your aligner. One of which is by opting to use the professional cleaning system that is manufactured by Invisalign. While other cleaning options include special toothbrushes, soaking solutions, and other Invisalign cleaning products.
[youtube]84bjjBl6H5E[/youtube]
5 Best ways to clean your Invisalign.
Professional Cleaning Systems
Special Toothbrushes
Invisalign Solutions for Soaking
Vinegar and Water Soak
Other Invisalign Cleaning Products
Professional Cleaning Systems
A professional cleaning system is highly recommended by orthodontists since it is designed to give you the best cleaning results for proper Invisalign hygiene. This cleaning system contains "magic crystals" that can be combined with water. When mixed with the water, they create a special cleaning agent. This solution should be used on a regular basis, as it is designed to assist patients with removing debris, plaque, and odors from their aligner with ease.
Special Toothbrushes
Another great way to clean your Invisalign is with a simple soft-bristled toothbrush. This should be a separate toothbrush in addition to the one that you use daily on your teeth. However, toothpaste should not be used on the Invisalign. This is because most toothpastes includes different types of abrasives that can cause damage to the aligner such as scratches, bumps and more. Not only can this affect the aesthetic appeal of the aligner, but can also potentially damage the way that this Invisalign fits. Instead of toothpaste, opt to use a mixture of part water and part dish washing detergent to brush your Invisalign with daily.
Invisalign Solutions for Soaking
There are many different types of soaking solutions for aligners available on the market. These can be purchased at your local pharmacy. Before placing your Invisalign into a solution for soaking, it is important to read all of the directions that came with the solution, as each one can work differently. After soaking your aligner, it should be rinsed thoroughly under clean water before returning it to your mouth. This removes any solution that is left on the aligner that could be harmful to your mouth.
Vinegar and Water Soak
If you are looking for an at-home solution for cleaning your Invisalign, try soaking it in a mixture of vinegar and water. Simply mix equal amounts of white distilled vinegar and warm tap water in a cup that is large enough to hold your Invisalign. Allow it to soak in the mixture for about 30 minutes. You can then use a soft-bristled toothbrush after removing it from the mixture and then rinsing it thoroughly with water. The vinegar in the mixture helps to kill germs and bacteria that may be building up on the aligner. This method may leave a vinegar taste and smell afterward.
Other Invisalign Cleaning Products
Invisalign patients can also choose to use specialized Invisalign cleaning products in order to protect their aligners. This types of products come in a wide variety of options including powders, foams, tablets and even crystals. These cleaning products typically contain an oxidizing agent that helps to remove stains from the Invisalign while killing any and all bacteria that is present. This product is also designed to remove foul odors, dyes, detergents, and enzymes easily and efficiently.
Invisalign 
Finally, if you are not certain about which method you should use to clean your Invisalign or other types of corrective device, it is recommended to simply ask your orthodontist. Orthodontists will be able to provide you with the very best answers to all of your questions about different cleaning options so that you are always able to keep your Invisalign clean, fresh and free of bacteria and debris.
Team Demas Orthodontics in Southington, CT.
For strong teeth in Southington, contact Team Demas Orthodontics for an appointment with our orthodontist:
With an examination through medical images of your face and mouth, our orthodontists can determine the best type of braces or aligners for your needs. Most noteworthy is the types of orthodontic treatments available at Team Demas Orthodontics include:
Invisible braces / Invisalign
Ceramic braces
Lingual braces
Metal braces
Team Demas Orthodontics
27 Meriden Ave #2a, Southington, CT 06489, USA
Phone: 860-276-0333