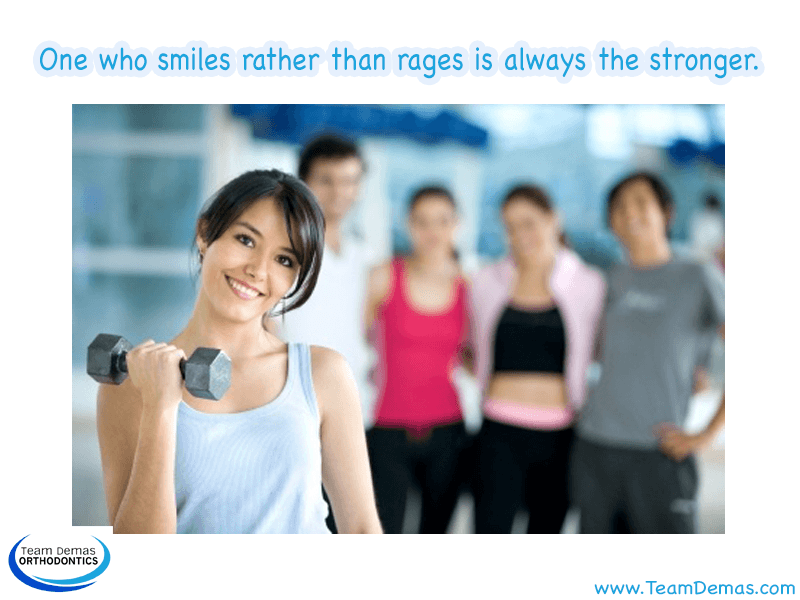 Smile quotes give an opportunity to think more deeply about the meaning of a smile. While smiles communicate happiness and pleasure, they can also show a deep commitment to wisdom and truth.
Choice
Whether you realize it or not, you are faced with the choice to smile in the face of adversity every day. An orthodontist in Southington understands the importance of choosing to smile. Facial expressions can have a direct effect on our feelings and actions. When we make the choice to smile, we are choosing a path that gives strength and endurance for harder things to come.
Challenges
Making the choice to smile is hardest when we are faced with a challenge. Mornings that don't go as planned, unexpected rudeness at school or the grocery store, or simply being overwhelmed may be the challenges to overcome on a daily basis.
Southington orthodontists want to help others to make the choice to smile during challenges. Anger, frustration, and disappointment are the easy choice.
Choose the Better
When you choose to smile instead of giving in to negative emotions, you become stronger. You become a person that does not fall victim to circumstances but take control of them by controlling your own response. Control begins with your reaction, your emotions, and your smile. Southington orthodontists want to give you the smile that will radiate your inner strength.
Where to Start
Smile quotes speak a truth that many hope to accomplish. Your smile can only be as confident as you are. If you aren't confident in your smile, you may have trouble making that first step towards becoming stronger in the face of challenges. An orthodontist in Southington can help you get the smile that you want. Call Team Demas Orthodontics today to get the smile you've always wanted.
Team Demas Orthodontics
27 Meriden Ave #2a, Southington, CT 06489, USA
Phone: 860-276-0333
One Who Smiles Rather Than Rages Is Always the Strongest