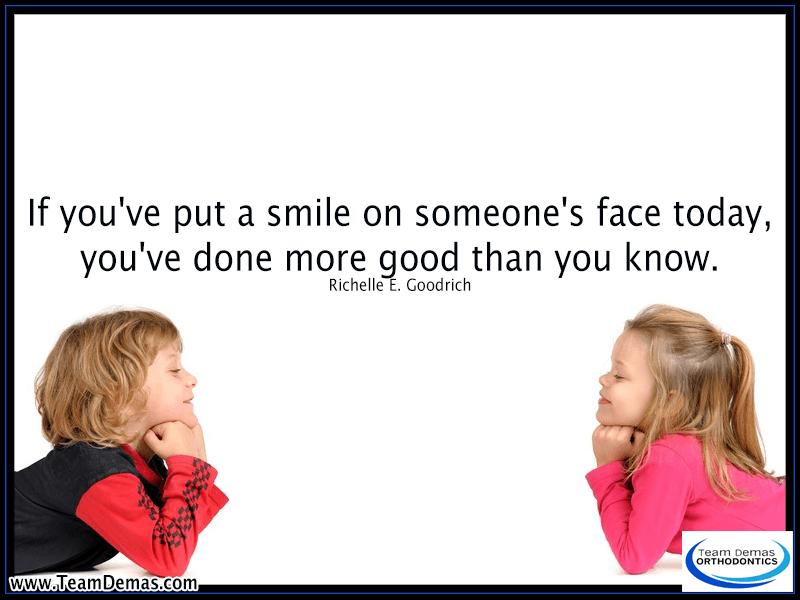 "If you've put a smile on someone's face today, you've done more good than you know." – Richelle E. Goodrich
Richelle E. Goodrich had it right when she said, "If you've put a smile on someone's face today, you've done more good than you know." Putting a smile on the face of your child is among all moms' greatest pleasures, and orthodontics is the best way to provide your kids with a healthy teeth they will be proud to show off.
How Orthodontics Can Put Straight Teeth on Your Child's Face
Having misaligned and crooked teeth can be embarrassing to people of all ages. Children as young as five or six may start trying to hide their teeth and be self-conscious about their appearance. Orthodontics work by straightening a patient's teeth with the use of traditional braces, Invisalign, and other forms of treatment. Once your child's teeth are straight, they will be excited to show off their new set of pearly whites.
Benefits of Orthodontic Care
While it's important to let your child's inner star shine through their healthy smile, there are also other reasons for orthodontic care. By providing children with straight teeth, orthodontic treatment makes it possible to keep teeth clean by reducing the areas where plaque can hide. Orthodontic care can also improve speech impediments, making it easier for children to properly pronounce words and sounds. If those aren't some additional reasons to smile, I don't know what is!
Contact Team Demas Today
Here at Team Demas Orthodontics, it's our goal to put a smile on someone's face today and every day. Our team of trained professionals will work with you to help you determine the best action to provide your child with a healthy teeth that they will appreciate for the rest of their lives. In addition to providing quality care for children, our orthodontists at Team Demas Orthodontics also provides Invisalign for adults in Southington along with other treatment methods. Contact us today at 860-274-6625 to set up an appointment and discover your beautiful smile.
Team Demas Orthodontics
27 Meriden Ave #2a, Southington, CT 06489, USA
Phone: 860-276-0333