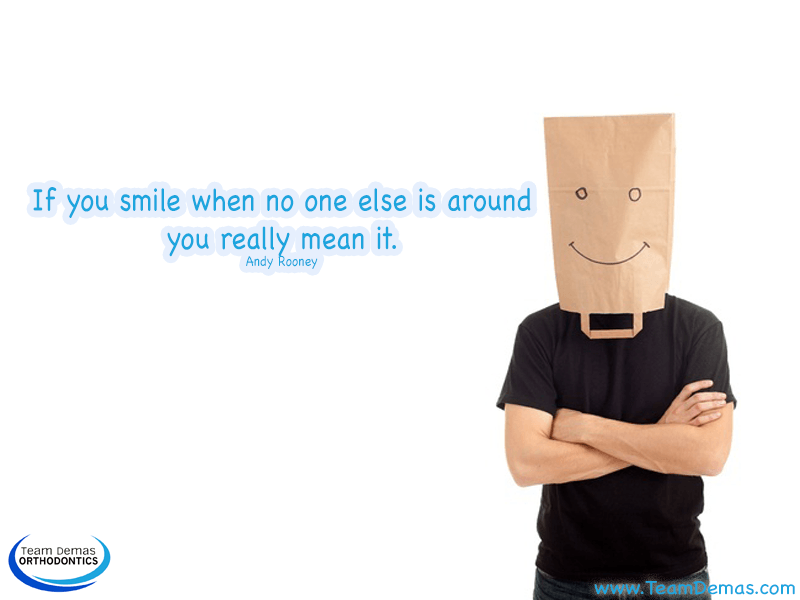 Andy Rooney's words about smiling on your own probably ring true for everyone. And he should know since he dedicated much of his life to making people smile with his wry humor. When we smile when no one else is around, it is the most genuine smile we can experience. It is a marker of true joy. It is not a polite smile to a stranger on the street or a forced greeting smile with a coworker. Smiling alone is just for you. Smiling alone is happiness personified.
But even without other people around or even a mirror, we often are deeply connected to our own insecurities. If you think about improving your smile, a Southington orthodontist in Team Demas can help you.
Whether your individual situation requires the correction of tooth spacing, jaw alignment, one crooked tooth, or many, our talented and experienced orthodontists can assist you in improving your smile. We can use traditional methods of braces, new techniques such as Invisalign, and are also equipped to treat in-depth cases with surgical orthodontic treatment as well. Whatever your unique needs are, we are prepared to create an individual treatment plan that works best for you, your finances, and your lifestyle.
We at Team Demas know how important your smile is in experiencing the joy and pleasure in your life. We want you to be able to enjoy that to the fullest extent, both around others, and when you are by yourself. We have countless former patients that have experienced this life-changing experience. Let us show you how you can be one of them. We would love the chance to sit down with you for a complimentary consultation. Contact a Southington orthodontist today at 860-276-0333, send us a message, or stop by the office to make an appointment.
Team Demas Orthodontics
27 Meriden Ave #2a, Southington, CT 06489, USA
Phone: 860-276-0333