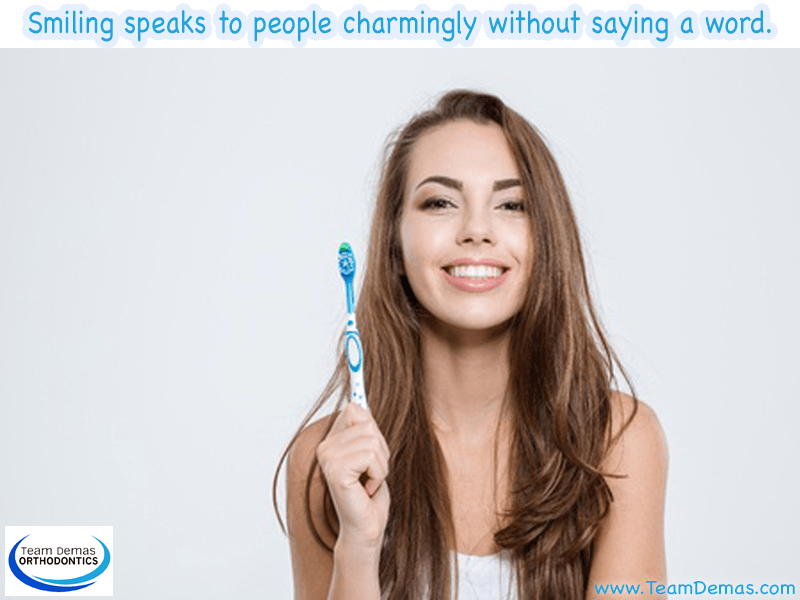 A Universal Language: How Smiling Speaks to People
Almost from birth, we express joy and other positive emotions through a smile. Infants naturally recognize smiles as positive cues and begin to reciprocate with smiles of their own. Smiling transcends the language barrier, allowing us to communicate joy and happiness without the use of words or more exuberant gestures.
Have you ever noticed that smiles are contagious? Smiling at a person naturally triggers a positive emotional response, prompting them to smile back. This is an inherent response present almost from birth.
Don't Hamper Your Smile
If you are worried about the appearance of your smile, it's tempting to hide your expressions of joy. You might smile with closed lips or cover your mouth with your hand when you smile. But hiding your smile means you are limiting your ability to non-verbally express and spread joy.
If you are self-conscious about your smile, seeking orthodontic treatment may be the key to giving you a smile you're proud of. With a range of treatments available to suit any need, Team Demas Orthodontics specializes in recreating smiles for children, teens, and adults. The services available at Team Demas include:
Traditional Braces in Southington
Huge advances in technology have resulted in metal braces that are lighter and more comfortable than ever before. The thick, bulky wire of the past have been replaced with lighter, more pliable wire that retains its shape with exposure to body heat. This means fewer adjustments and quicker results. Sure smile is just one of the treatment options available at Team Demas Orthodontics.
Invisalign in Southington
Southington Invisalign for teens is one of the most commonly used treatment methods too. For mild to moderate orthodontic treatments, Invisalign Southington offers a nearly invisible way to straighten your teeth. The flexible material makes these aligners some of the most comfortable treatments on the market today, and they can be removed for eating or cleaning the teeth.
Southington Invisalign for teens can help your teenager be confident about their smile again. Contact Team Demas Orthodontics for a complimentary consultation today!
Team Demas Orthodontics
27 Meriden Ave #2a, Southington, CT 06489, USA
Phone: 860-276-0333