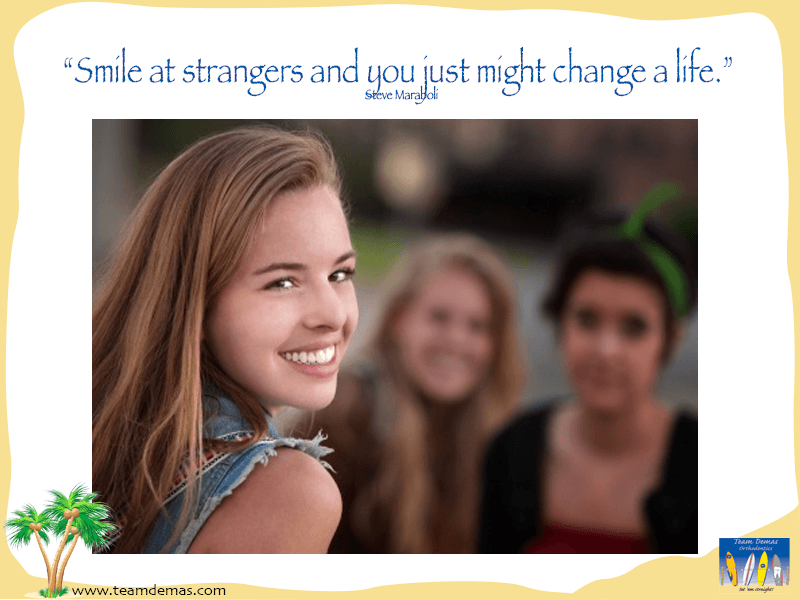 Steve Maraboli is one of the most influential motivational speakers. He's helped countless people to reassure themselves that they too can live longer, happier lives.
His quote concerning smiling to change someone's life reflects a few unique things that orthodontists CT professionals understand best when it comes to the simple act of smiling.
While Steve Maraboli does not explicitly state it, smiling can change the lives of the person who sees the smile and the one who smiles. This is because smiling has a stress-relieving effect that works on more than just one individual while easing any tension or anxiety that might exist.
Why is Smiling so Powerful?
As any orthodontist in CT can tell you, smiling has numerous benefits besides making the room seem just a bit brighter. It can:
Reduce your stress
Lower your blood pressure
Make you appear younger
Reduce wrinkles
Make it easier to open dialogues
Reassure individuals
Promote an atmosphere of friendliness
Foster an environment of peaceful cooperation
These are just a few of the main benefits that smiling can bring.
A Few Thoughts about Smiling
Your orthodontist in CT understands that smiling has numerous benefits, the biggest of which being that it only takes one smile to change someone's life. One quick flash of bright, pearly whites can be enough to make someone's day go from unpleasant to happy.
That's why every guidance counselor, social worker, mother, father and even a child should smile. Smiling can give that small touch that people need to turn their lives around.
If you want to change lives or to simply be able to smile without worrying, then it's time to talk to one of the best orthodontists CT has to offer today.
More People Should Smile
With the benefits that smiling can bring, there's only a few reasons that might stop you from smiling. The good news is that an orthodontist in Southington can help you correct those problems starting today.
Team Demas Orthodontics is a focused team of orthodontists in CT capable of providing you with everything that you need to smile flawlessly. Everything from bite correction to teeth straightening is possible when you work with an orthodontist in Southington from their team.
Schedule an appointment with Team Demas Orthodontics to get started on the path to smiling and changing lives.
Team Demas Orthodontics
27 Meriden Ave #2a, Southington, CT 06489, USA
Phone: 860-276-0333