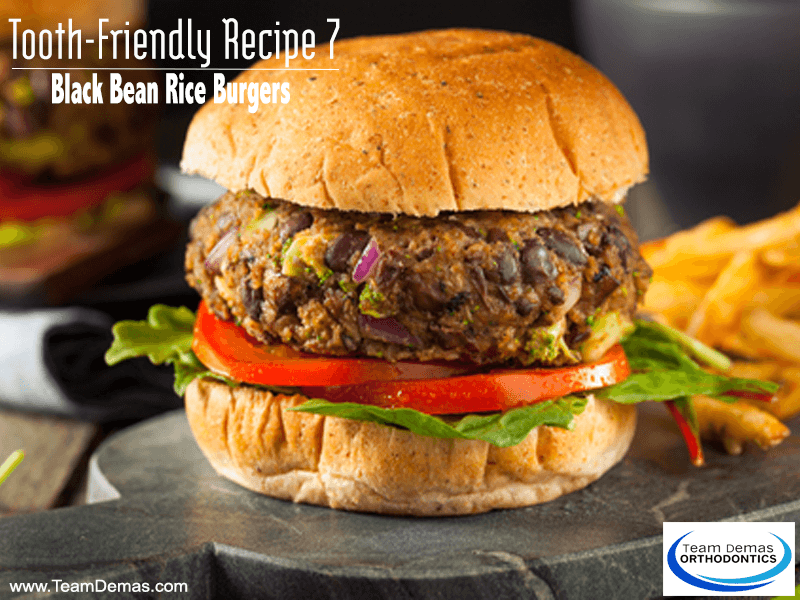 How to Make Nutritious Burgers From Black Beans and Rice
After you begin to wear braces, it is essential to eat tooth friendly food that offers a lot of nutritional value. Black bean rice burgers are simple to prepare and easy to chew. You need to have several ingredients to cook rice burgers, including:
• White or brown rice
• Black beans
• Salsa
• Breadcrumbs
• Chopped onions
• Whipped eggs
• Vegetable oil
Begin to make this recipe for black bean rice burgers by preparing the brown or white rice according to the package directions. Rinse off the beans thoroughly before putting the beans into a mixing bowl and smashing the items. Whip the eggs and chop the onions to add to the beans while stirring constantly. Next, add salsa and breadcrumbs. After the rice is cooked, add it to the bowl. Place the rice burgers in a hot oiled skillet before cooking the food for 15 minutes. Serve the burgers on soft hamburger buns with your choice of condiments.
Brush Your Teeth after Eating Your Meal
If you wear aligners, then remove the devices while eating. When it is difficult to bite into a burger with your front teeth while wearing braces, cut it into small pieces with a knife to eat it with a fork. After you are finished eating this tasty meal, brush your teeth with toothpaste that contains fluoride before flossing your teeth to remove additional food debris.
Contact Team Demas Orthodontics
Anyone living in Connecticut can visit Team Demas Orthodontics to schedule an examination to learn about braces or aligners.
It is possible to visit Team Demas Orthodontics' office that is located in:
• Southington – 860-276-0333
Call today to schedule your first orthodontic appointment.
Team Demas Orthodontics
27 Meriden Ave #2a, Southington, CT 06489, USA