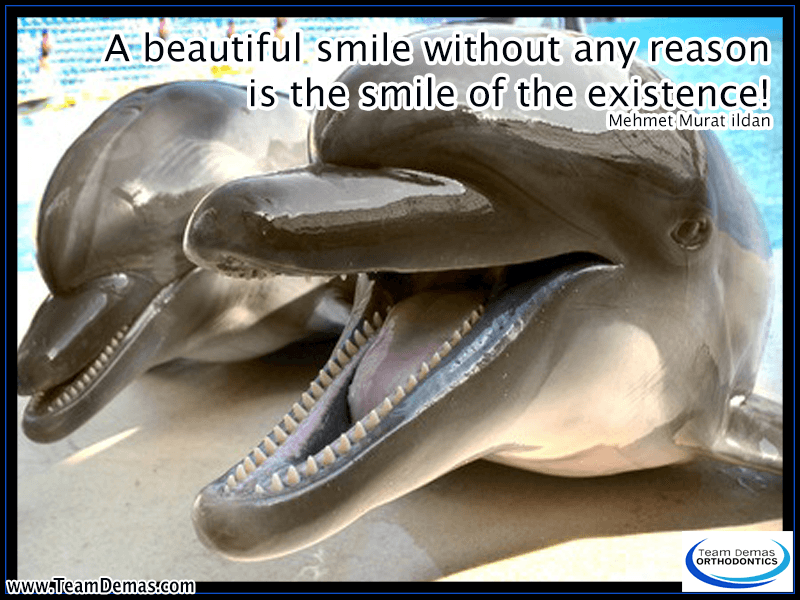 "To smile is to turn the lights on, the lights of existence within you!" ― Mehmet Murat ildan
Since a smile is the first thing that people notice, why not have a perfect one? A "smile does turn the lights on, the lights of existence within you!"
Not only does orthodontic treatment repair and straighten misaligned teeth, which is important, but it also gives patients the confidence to do anything. Young people and adults alike should not be afraid to smile or be ashamed of their smile. A smile really is the key to success in so many aspects of life and no one should feel as though they are hiding behind an imperfect smile. A beautiful smile not only enhances one's looks, but is also known to your boost overall confidence for life.
Every patient has their own unique experiences and subtleties and the staff at Team Demas is very understanding. They know that no matter what age one decides to improve their smile, they can help. They are understanding and thoughtful while considering the best orthodontic appliances for each individual. While some cases may need some realignment of facial bone or extraction of tooth, some cases require simple metal or invisible braces.
Braces can sometimes be worn on the inside of the teeth so their presence is known only to themselves and their orthodontist. Invisalign braces are an essentially invisible appliance that is custom fit over misaligned teeth and is easy to wear, clean and use daily. In some cases, it is the perfect way to straighten teeth.
Team Demas in Southington is an orthodontic practice specializing in prevention and treatment of misaligned teeth and oral skeletal problems in children, teens and adults. Their compassionate team makes it easy and painless to keep smiling with quality workmanship and affordable monthly payment plans.
To see if your child is a candidate for Invisalign for Kids Southington has to offer, call our office today for a consultation.
Team Demas Orthodontics
27 Meriden Ave #2a, Southington, CT 06489, USA
Phone: 860-276-0333