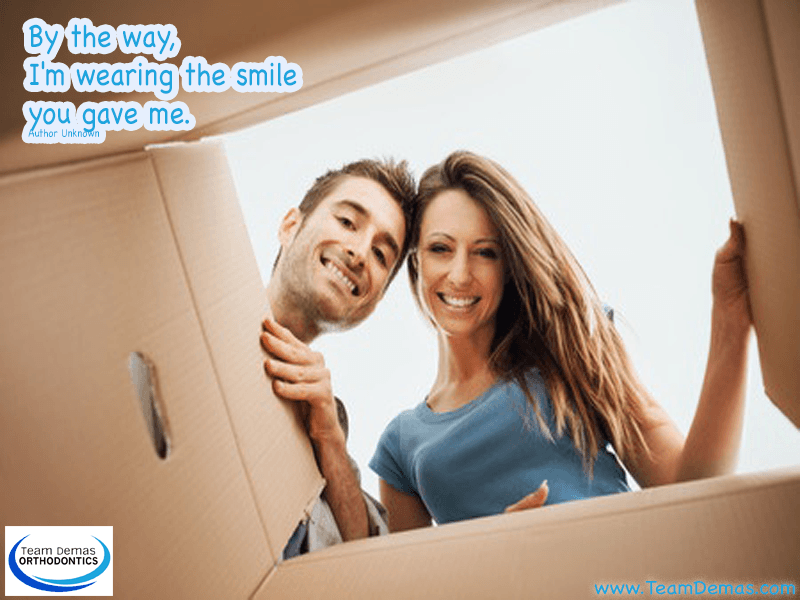 The Gift of a Smile
Making somebody smile is one of the best gifts we can give. And one of the easiest ways to make somebody smile is to simply smile at them first! But being ashamed of your smile makes it hard to express and spread joy.
Team Demas Orthodontics wants to help you wear a smile with pride. Watertown teen braces experts can treat children and adults. With treatment options available for children, teens, and adults, there's something for everybody at Team Demas. Wear your Watertown smile with pride thanks to the specialists at Team Demas.
Treatment options include:
Invisalign: Keep a low profile by straightening your teeth invisibly. The clear material is almost completely invisible and exceptionally comfortable, and the aligners are removable for easy cleaning.
Metal braces: The metal braces of today are a far cry from the bulky, painful braces of the past. Today, metal braces are made with thin, pliable stainless steel that naturally retains its shape for fewer adjustments and quicker treatment time.
Ceramic Braces: Ceramic braces are specially created to combine the effectiveness of metal braces with a more natural appearance. Because they are less durable than metal braces, these need to be worn with special care.
Contact Team Demas for a Perfect Southington Smile
Team Demas is ready to help you wear a smile proudly. Contact them today for a complimentary consultation to learn which treatment option is best for you or your loved one. Southington teen braces specialists can help kids and adults improve their smile.
Team Demas Orthodontics
27 Meriden Ave #2a, Southington, CT 06489, USA
Phone: 860-276-0333