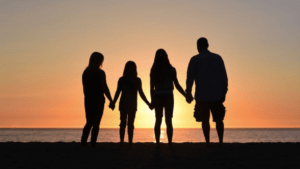 There are 4 million people wearing braces in the United States. Out of those 4 million, 75% of them are under the age of 18.
So, it's safe to say that the growing teen should have access to great dental care all throughout their adolescence.
Having a family orthodontist you trust should be crucial if you're a parent. If you're concerned with finding the right professional that's right for you and your family, keep reading.
Here are the top things you need to consider when selecting a new family orthodontist.
How old are your children?
If you have a teen or two in the household, strongly consider family orthodontists over those that do not offer family-related services. Family orthodontists cater to a wide range of ages, whether you're looking to get your teen's teeth straightened, or need to get childrens braces for your little one. In conclusion, make sure that the orthodontists in question are certified to work with families, and not just one specific population. After all, having a doctor for each member of your family can get rather confusing fast.
What kind of dental work do you need?
Family dentists should also cater to the adults in your family. You, as a parent, may not necessarily need braces, but one never knows when the odd emergency can happen. Ensure that your orthodontist or dentist of choice can cover any dental surgeries or sleep apnea treatments.
Check testimonials
When in doubt, ask your friends and family for testimonials. Also, if you've stumbled across a clinic's website, carefully read through their reviews to ensure your potential orthodontist is a good fit.
If you still find yourself asking a ton of questions regarding health coverage and finances, make sure to give their office a quick call.
Family Orthodontists and finding the best fit
As you can see, there are many things you should consider when looking for the best orthodontist for you and your family. Make sure to check reviews, contact their clinic, and make your best judgment. After all, this is a potentially lifelong connection you're making — since family orthodontists cater to children, teens, and adults.
If you've been searching to no avail, make sure to contact us for some of the best dental care in the area.