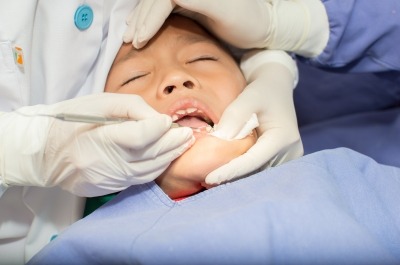 Most people think that it's bad enough that they or their kids have to get braces. The parents are bracing for the cost, and the kids aren't keen on having to wear them. Then, the happy family gets told that the patient needs to have teeth removed, too. So, why is it that removing teeth for braces (this is called extraction) is sometimes necessary for braces to be successful?
Reasons Why Tooth Extraction for Braces Might be Necessary
1. To reduce or eliminate problems associated with crowding.
Crowded teeth don't always mean extractions are necessary, but they are one of the situations that can call for teeth to be removed. If the teeth are severely crowded, there are both cosmetic and practical consequences to avoiding extraction. The main cosmetic concern is that the teeth may jut forward, away from the jaw, because of lack of room. This can create a protuberant shape for the lips and lower face as well as when the mouth is open.