Meet Dr. Don Demas, your Cheshire Orthodontist
Dr. Don Demas earned his dental degree from the University of Illinois College of Dentistry. Additionally, he completed a two-year pediatric residency at the University of Connecticut Health Center. Dr. Demas worked as a pediatric dentist before continuing his education to become an orthodontist. He attended the University of Maryland and received his Certificate of Orthodontics as well as a Masters degree. He attended the University of Kentucky for a one-year fellowship to study the treatment of temporomandibular joint (TMJ) disorders and the use of dental appliances in sleep apnea. Dr. Demas is an active member of several professional organizations for orthodontics, pediatric dentistry, TMJ, and sleep disorders.
Dr. Don Demas is a member of the following professional organizations.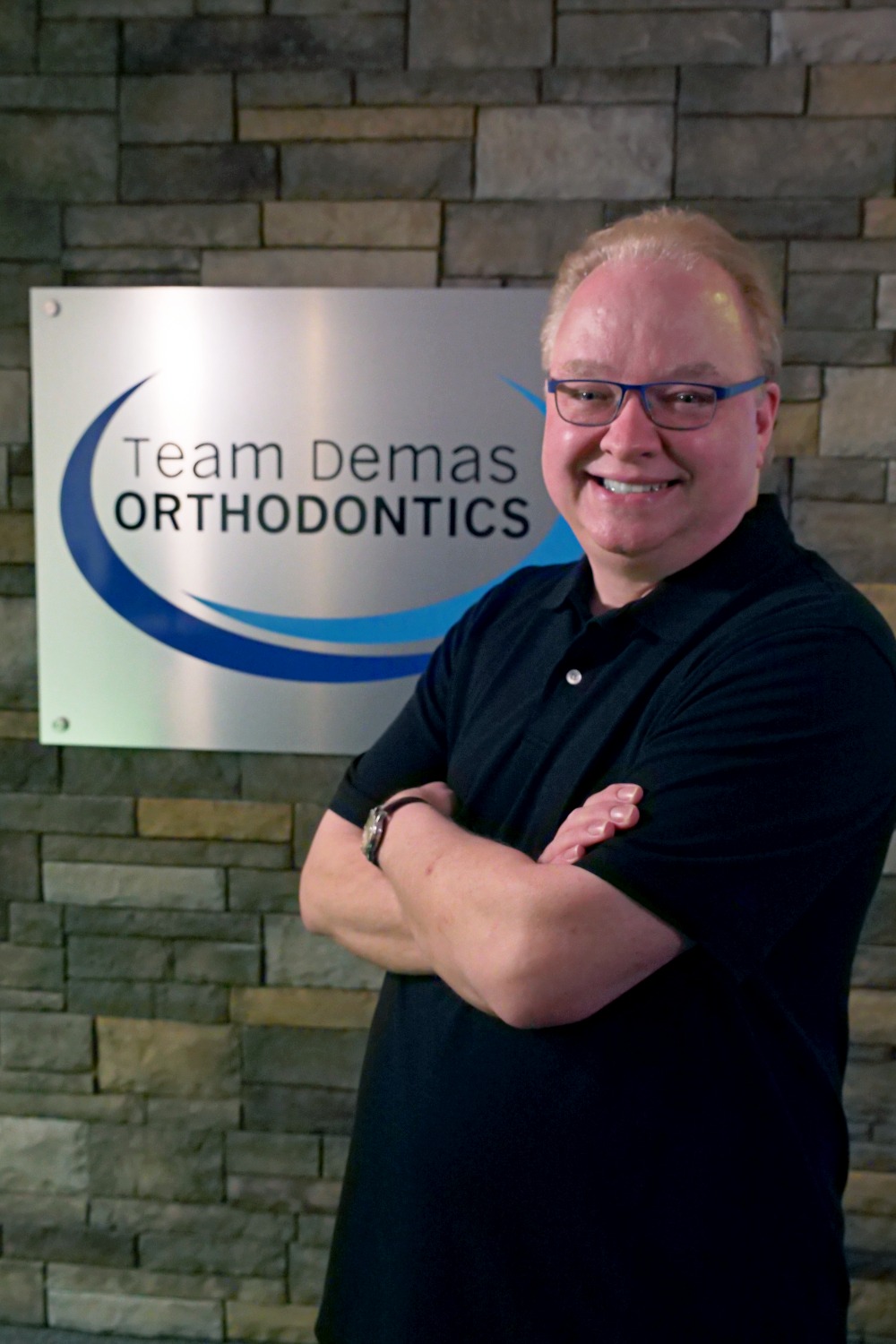 Why an Orthodontist? Orthodontist vs. Dentist.
An orthodontist is a dentist, but a dentist is not an Orthodontist.
All orthodontists are dentists first, even though not every dentist is qualified to be an orthodontist. As an orthodontist, Dr. Demas has spent years studying nothing but how and why to move teeth. This includes what to do, how to plan, and how to execute the appropriate treatment plan. All orthodontists, including Dr. Demas, have to continue their formal education for 2 or 3 additional years before receiving their license and certification.
Why does it matter if you see your Cheshire Orthodontist?
Specialists receive additional training to give them the skills needed to deal with more complex orthodontic problems. Dentists do, however, receive basic orthodontic training which allows them to perform root canals, extract wisdom teeth, and treat young children who do not need to see an orthodontist yet.
An orthodontist may improve your treatment experience in the following ways:
Providing more treatment options, with a variety of braces or therapies to choose from.
Personal experience treating multiple cases that share your unique concern and anatomical characteristics.
More efficient treatment and visits, because it is the office's focus area of care.
Knowing that you'll receive the best possible outcome on your treatment plan, especially if you have severe bite discrepancies that need to be addressed.
Being seen quickly, as a family dentist will be focused on longer patient cases or emergencies throughout the day.
Some individuals may think it's easier to have their orthodontic work completed by their dentist, but convenience shouldn't be a problem. You will only be stopping by your Cheshire orthodontic offices every six to eight weeks.
Team Demas Orthodontics is proud to provide affordable treatment in the Cheshire area, so don't let price be an obstacle.
Testimonials from our patients
A beautiful office filled with happy workers! Dr. Demas was professional and so helpful with his explanations. All the other staff/team was equally warm, friendly and supportive! During my consult, the staff coordinated/communicated information with my dentist to ensure the best outcome for my situation. Everything was streamlined and my time there maximized to get all my questions answered. Thank you all! – Deb
I have been nothing but grateful for Team Demas ever since I stepped foot in the office in May 2017. I went in for a simple consultation for Invisalign to see if they would be the best fit to fix the gaps in between my teeth. I informed him that I would be getting married in August and probably wouldn't be able to afford them right away. Dr. Demas went above and beyond to make sure I started my treatment asap. He gave me the greatest wedding gift that will last a lifetime and I couldn't be more thankful. His whole staff is so amazing and caring. I recommend Team Demas to everyone! Thank you, Team Demas!! – Stephanie
Friendly, competent & helpful staff! My daughter felt comfortable being there from the moment she was greeted by the welcoming front desk staff! She loved the iPad gaming room & also was excited to get Dippin Dots as a reward! She loved Dr. Demas & his assistant and truly appreciated the patience they had with her! Definitely a great practice which I highly recommend! – Rhonda